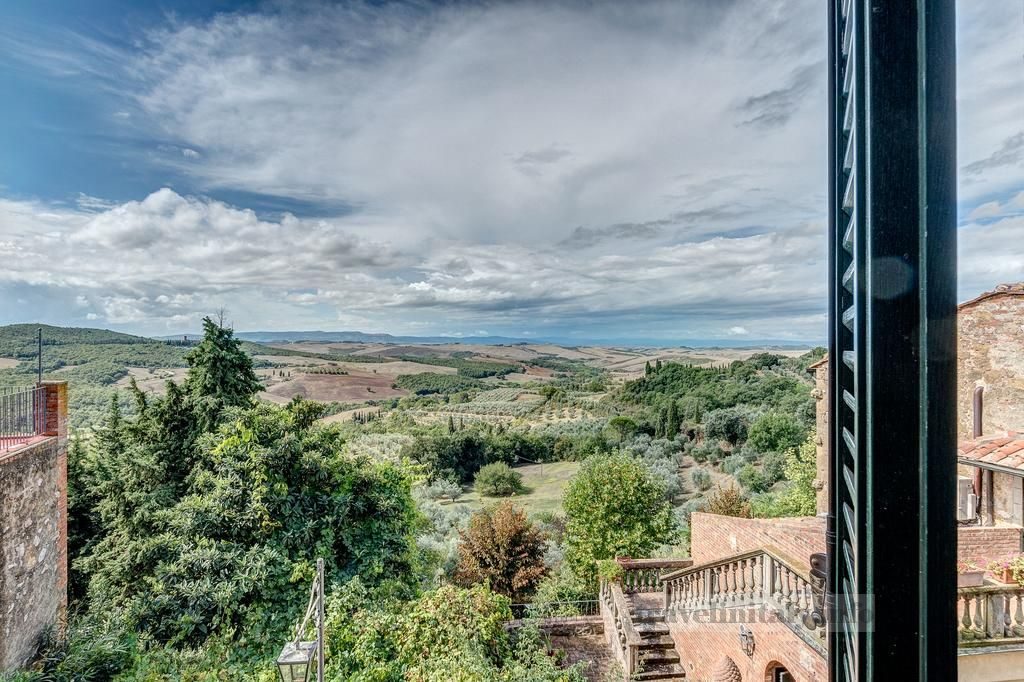 This is the view from the window of the bedroom of this charming apartment. You can see the whole valley of Val D'Orcia and it's unique for lovers of Tuscany.
This apartment is in the middle of all the interesting places in Tuscany. The location is very close to Pienza and Montepulciano and the view from your window is really amazing. The small village is very ancient and typical for that part of Italy.
From room windows you can see the church of Sant'Anna in Camprena, where it was filmed the famous movie "The English Patient" with the actress Juliette Binoche. You can reach it with just a 20 minutes walk or 2 minutes by car. In just ten minutes from the farm house is the famous town of Pienza, whose historic center has been declared World Heritage Site / UNESCO/ in 1996. In only 15 minutes you can also visit the famous town of Montepulciano and to taste the unbelievable local red wine called in the local language vino nobile. Very close is another famous village in the region Montalcino,famous for it's great red wines. There are also many routes for walking or byking nearby.
Near the house there are many excellent restaurants where you can taste the typical Tuscan cuisine. You must try the wild boar meat and the incredible pasta. There is a shop just 50 metres from the appartment where you can buy typical tuscan food and wine.
The apartment is very comfortable for 4 persons. It has 2 double rooms, a living room, a bathroom and a kitchen. If you decide to come in the winter there is a charming firing place. In the kitchen you will discover everything for a nice breakfast, coffee, etc.
The price of that appartment is only 70 euros per night for 2 persons and 120 euros for 4 persons.