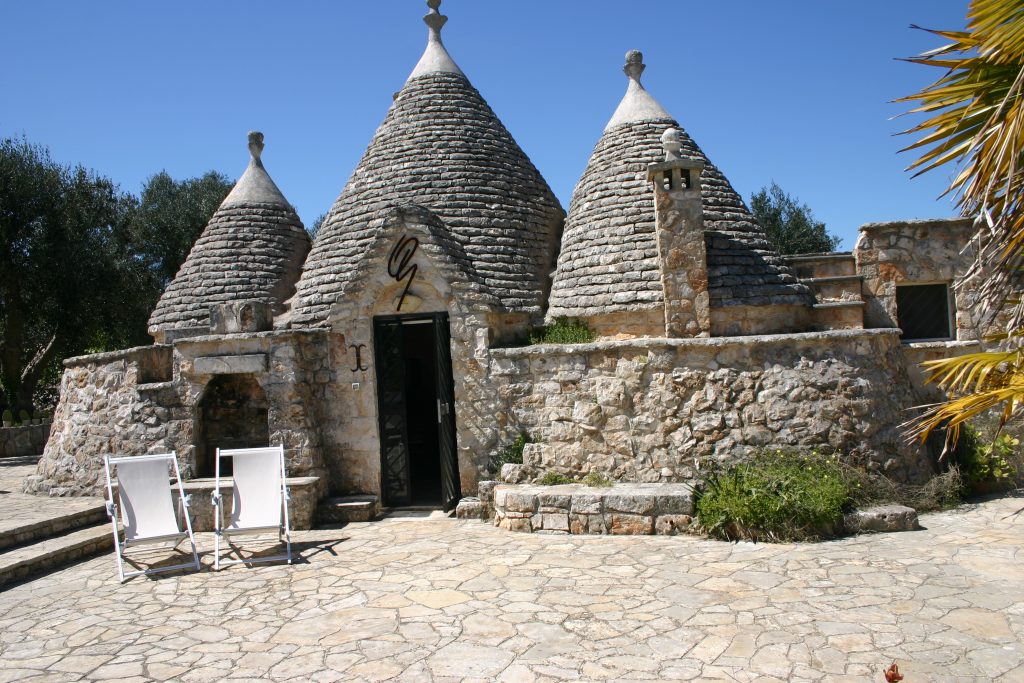 The Trulli are famous worldwide for their beauty and unique characteristics, and represent one of the most extraordinary examples of Italian folk architecture. They were built in a particular historical period, when the construction of stable dwellings was highly-taxed; the inhabitants of the region thus boasted a great capacity to adapt, and an exceptional cleverness in coming up with the idea for the Trulli, temporary houses built with the local stone.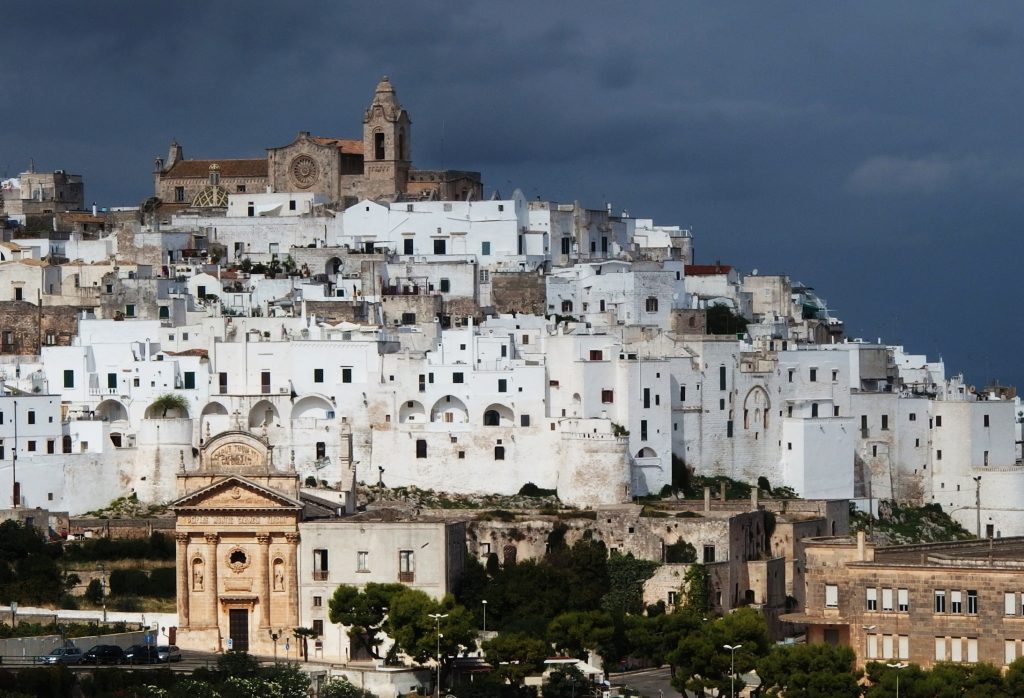 The house is located near the village Casalini, 15 km from the beach, a great spot to explore Puglia and highlights like Monopoly, Polignano a Mare, Grotte di Castellana, Martina Franca, Alberabello, Lecce etc and don't forget the nice beaches quite nearby.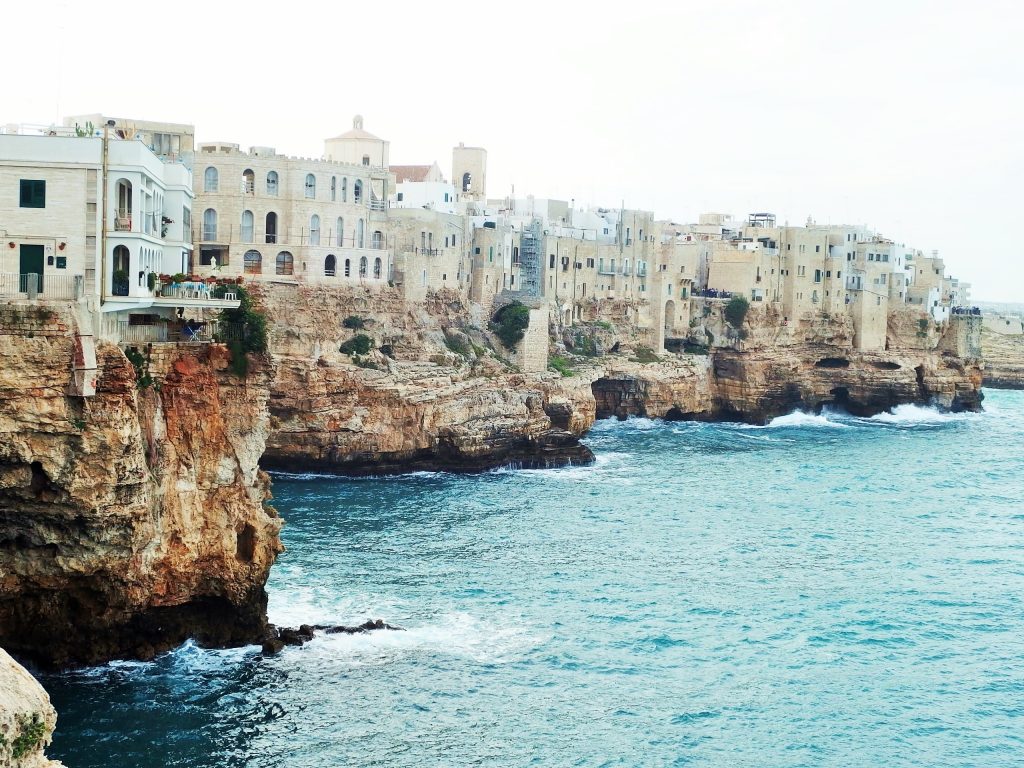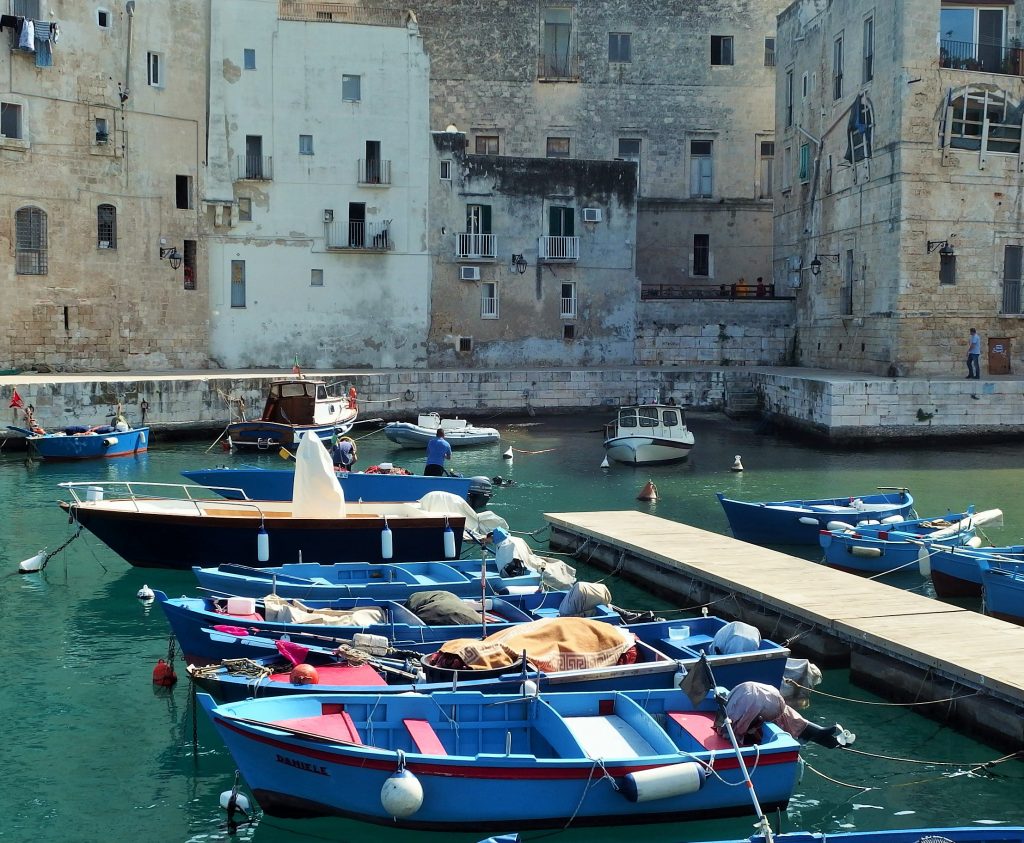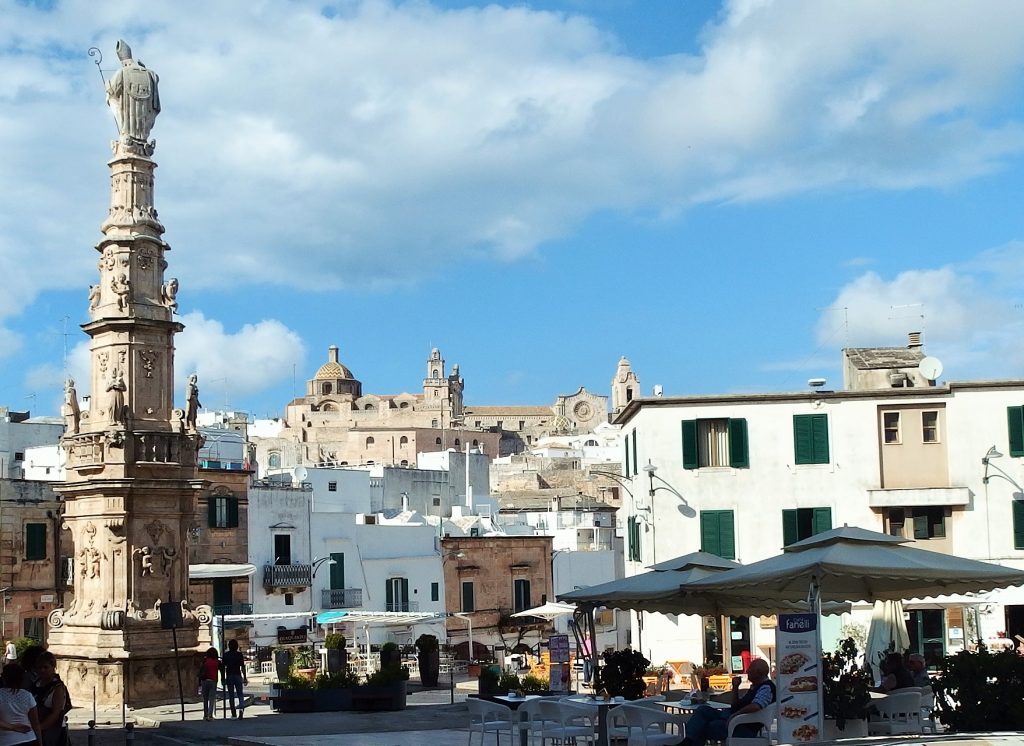 Facilities:
Kitchen: refrigerator, cooking set, coffee machine, water boiler
Bedroom: double bed
Livingroom: wood stove, dvd-player, couch (can be used as sofa bed) , 2 chairs, table
Bathroom: toilet, shower, washbasin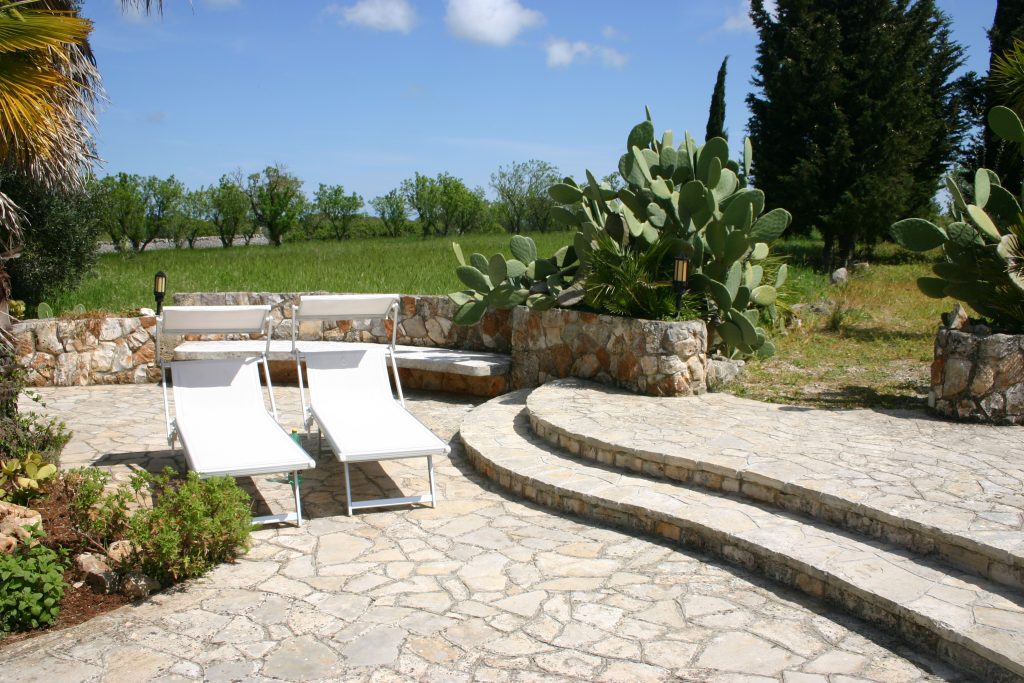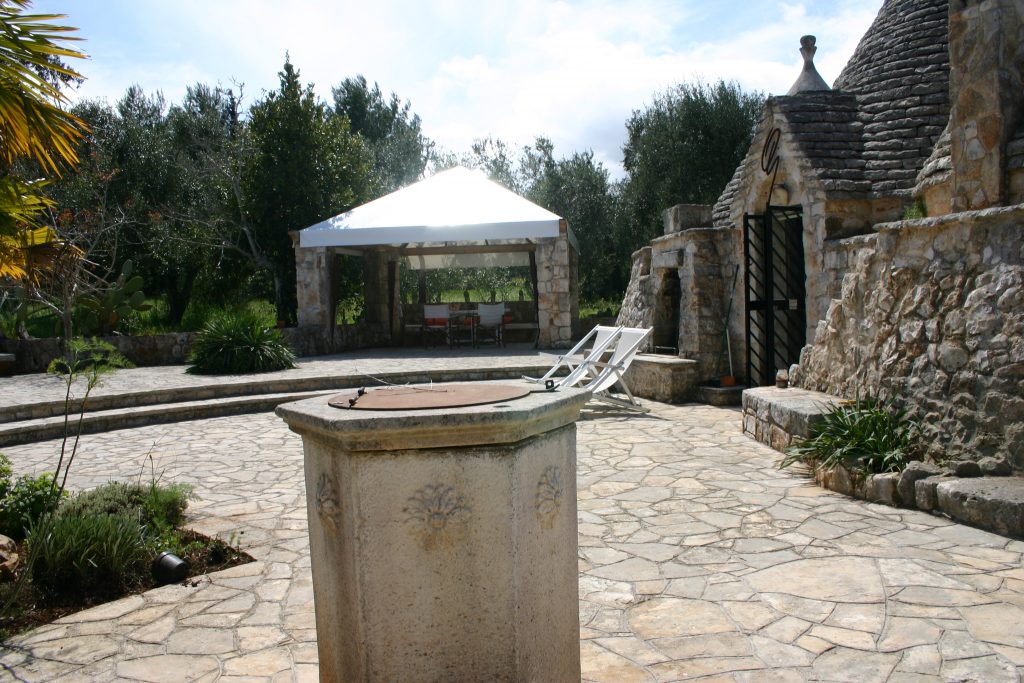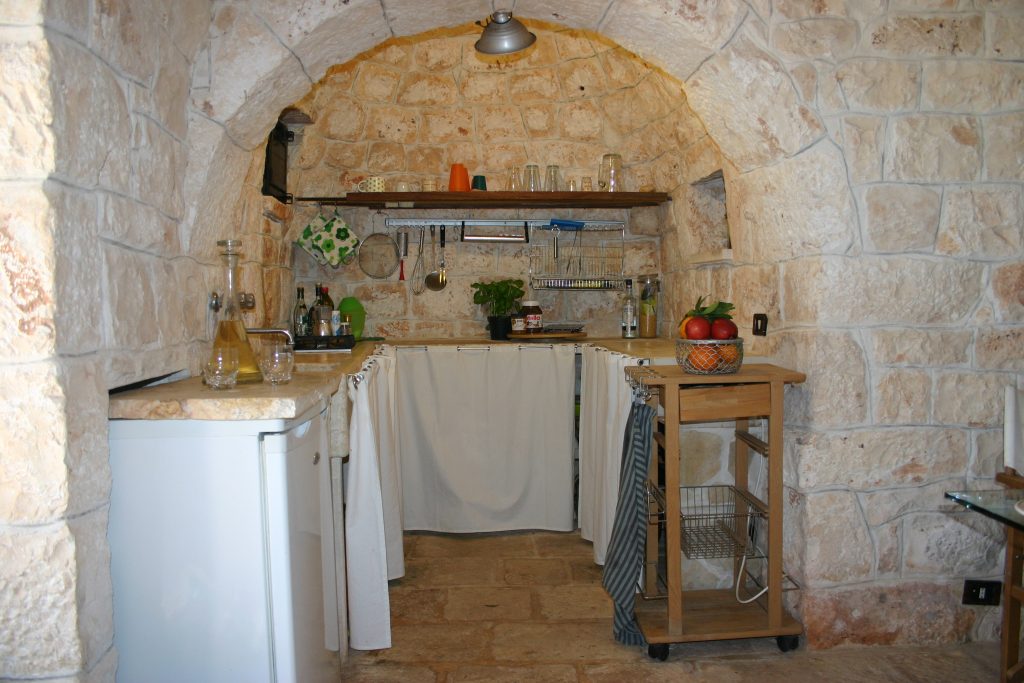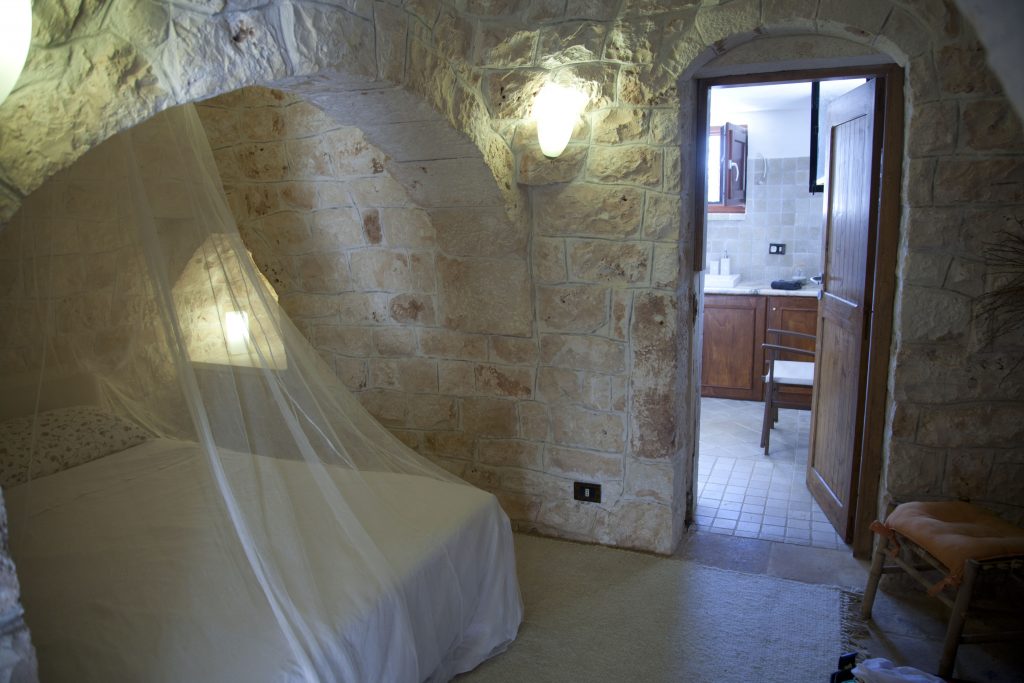 The trullo is surrounded by 10000 m2 private ground planted with palm, olive and almond trees. There's a big terrace with sun loungers. There's a covered part with dinner table and chairs. There's a BBQ outside.
Besides the trullo there is that small accommodation for rent on request.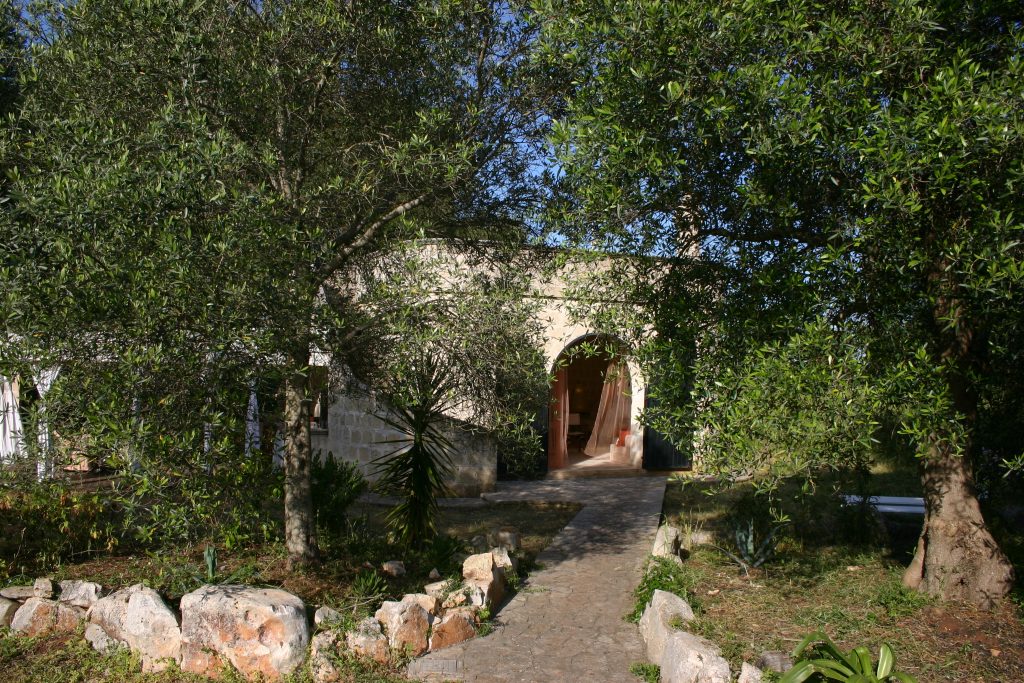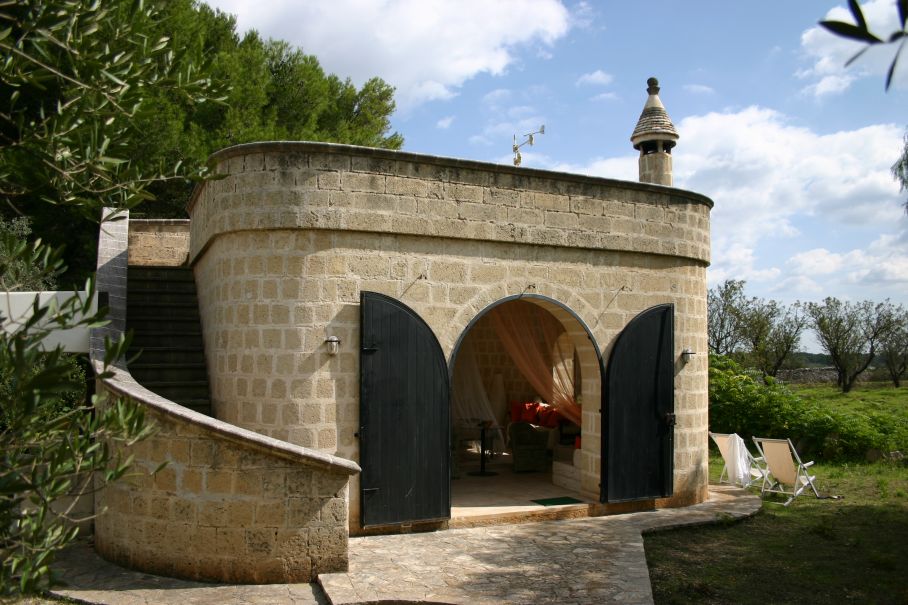 Prices:
May, June, September: 550 euro
July, August: 600 euro
Other months: 500 euro
Extra: cleaning 50 euro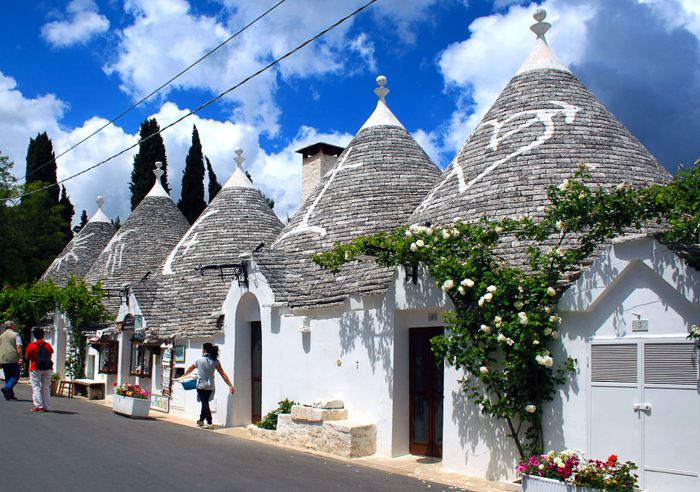 Alberobello is universally-known as the capital of the Trulli. Here, each Trullo is of a different shape and size. Unique constructions, they are sometimes combined in a complex of communicating houses, while others are built on two levels. Most of them feature a grey cone-shaped roof that ends with a sphere or hemisphere shape. The interior, arranged as a single chamber, is constituted niches for a fireplace, bed and various furniture. The structure assures excellent indoor climate control: cool in summer and warm in winter!