Civita di Bagnoregio is not a typical hill town. Not only because it's reachable only by foot. It's situated not far away from Rome but it's not very popular for tourists.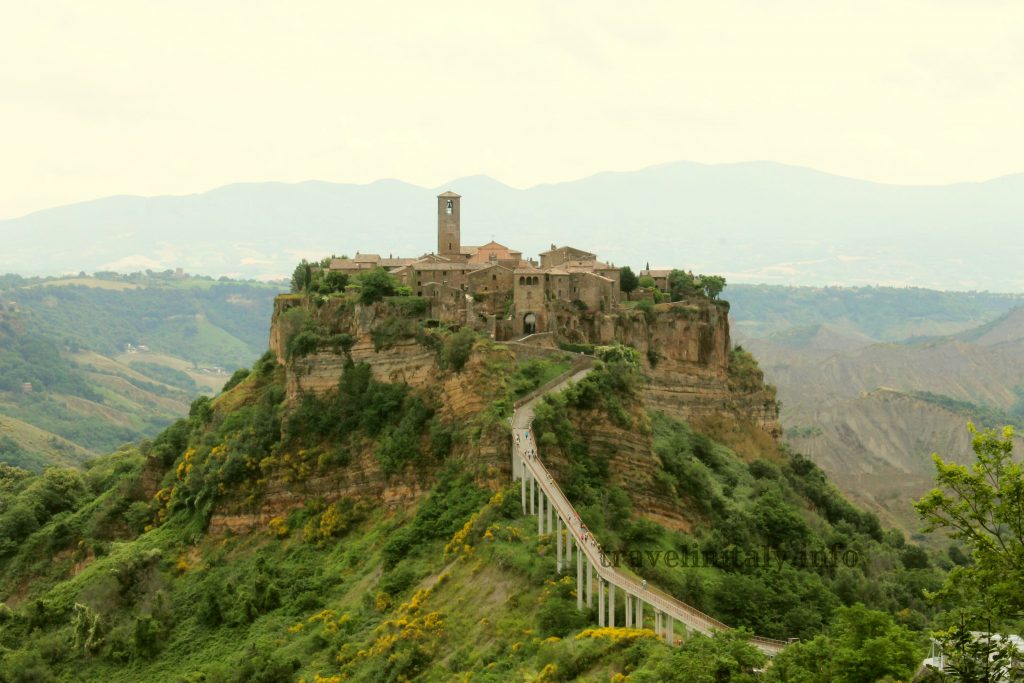 The town is situated in a vast canyon ruled by wind and erosion. The saddle of earth that once connected Civita to its bigger and busier sister town, Bagnoregio, has worn away. Photographs around town show the old donkey path that once linked the hamlets. Today, the only way in or out is by a footbridge.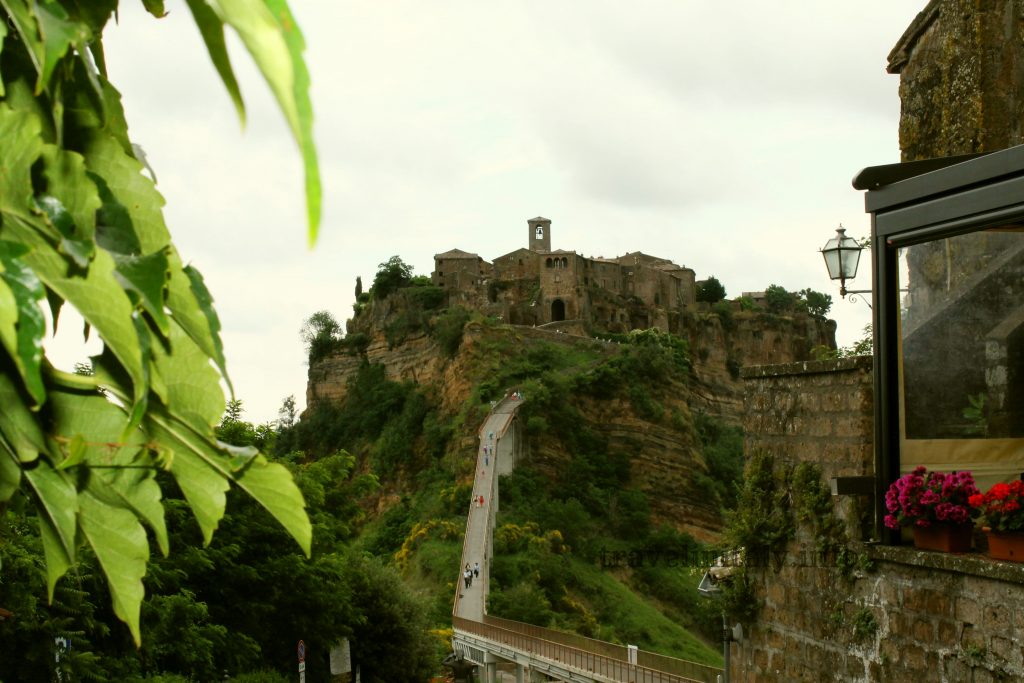 The main entrance is a huge stone passageway, cut by the Etruscans 2,500 years ago and decorated in the 12th century with a Romanesque arch. Passing through the portal, you enter another world — one stuck in the Middle Ages. You can feel history in the smooth cobblestones under your feet. There are no any  attractions there or shops but each lane and footpath holds a surprise. There is one restaurant, the owner proudly shows off a huge olive press that is about 1,500 years old.
The main square is the heartbeat and pride of the village, the spot where festivals and processions start, visitors are escorted, and the town's past is honored. Wild donkey races take place here in June and September, and at Christmas time.