May be most of you have seen the evergreen, italian film "Life is beautifil" by Roberto Benigni. It looks like a romantic comedy but deep inside is a very realistic picture of that years. The movie is filmed in Arezzo in Tuscany on the main square, in the Cathedral and many other small corners of the town.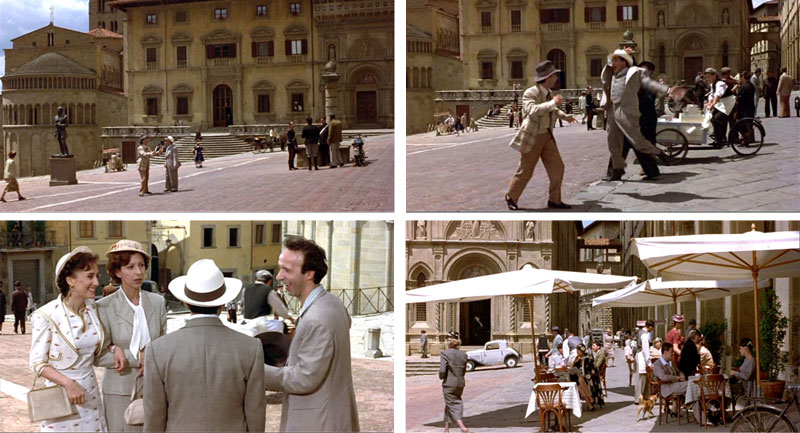 The story
Guido Orefice (Roberto Benigni), a young Italian Jew, arrives in Arezzo, where he plans to set up a bookstore, taking a job as a waiter at his uncle's hotel. Guido is both funny and charismatic, especially when he romances a local school teacher, Dora (Benigni's actual wife Nicoletta Braschi), saying she is beautiful like the morning sunrise. Dora, however, comes from a wealthy, aristocratic, non-Jewish Italian family. Dora's mother wants her to marry a well-to-do civil servant, but Dora falls instead for Guido, who ends up stealing her away at her engagement party from her aristocratic and arrogant fiancé. Several years pass in which Guido and Dora marry and have a son, Giosuè. Dora and her mother are estranged due to the unequal marriage. Later on, a reconciliation takes place just prior to Giosuè's fourth birthday. In the second half of the film, World War II has already begun. Guido, Uncle Eliseo and Giosuè are forced onto a train and taken to a concentration camp on Giosuè's birthday. Despite being a non- Jew, Dora demands to be on the same train to join her family and is permitted to do so. In the camp, Guido hides his son from the Nazi guards, sneaks him food and tries to humor him. In an attempt to keep up Giosuè's spirits, Guido convinces him that the camp is just a game, in which the first person to get 1,000 points wins a tank…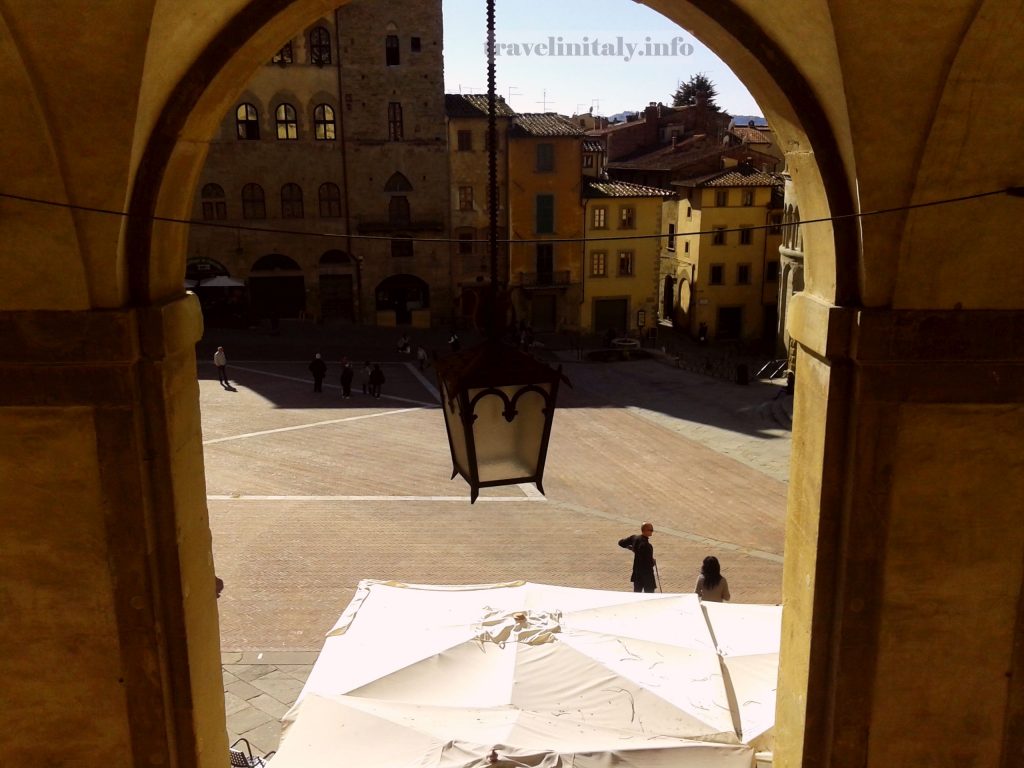 The success
"Life is Beautiful" was shown at the 1998 Cannes Film Festival, and went on to win the Grand Prize of the Jury. At the 71st Academy Awards, the film won 3 awards for Best Music, Original Dramatic Score, and Best Foreign Language Film, with Benigni winning Best Actor for his role. The film also received Academy Award nominations for Directing, Film Editing, Best Original Screenplay, and Best Picture.
Where to sleep
So most of the scenes of that moveie were shot in the beautiful town of Arezzo and you can see all that places if you like to visit it. Arezzo is great point to discover the beauty of Tuscany and very close is the amazing small village Cortona. We from "Travel in Italy" have a very comfortable accommodation in agriturismo between Arezzo and Cortona and it will be pleasure to help you discover the beauty of that area and to follow the steps of Roberto Begnini's amazing film.