Welcome in Corniglia, one of the smallest and most beautiful villages in Italy, part of the famous Cinque Terre.
This wonderful apartment is situated over the sea, with big terrace and amazing view over the villages, vineyards and sea. It's very comfortable for couples, it has own small terrace in the apartment and another one spacious on the roof where you can go by a small ladder. The location is very quiet and at the same time it's only 1 minute to the city center.
Here you can prepare a famous pasta with pesto, typical for that region. There is a sea view from the sleeping room, a comfortable private bathroom, a small kitchen with everything you need, a balcony with sea view, air condition, fridge.
If you want to come with your children or friends we can offer another double room near the apartment with the same extras and sea view.
The price is from 90 euro per night.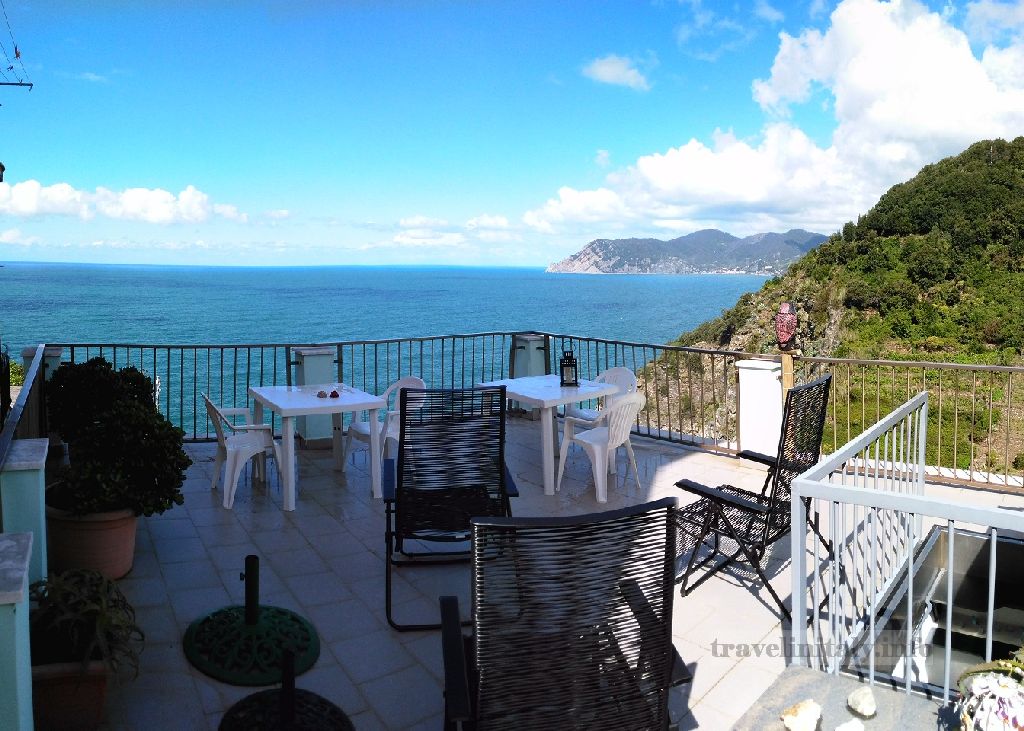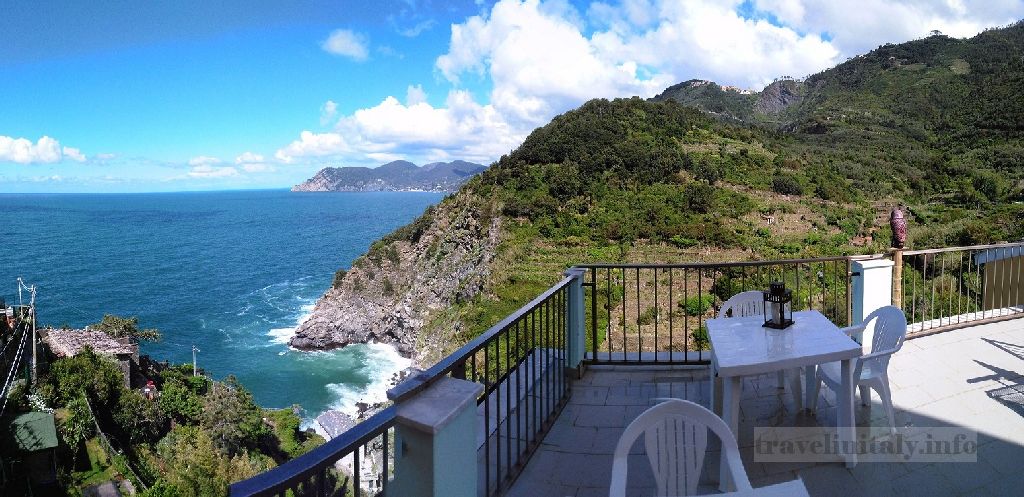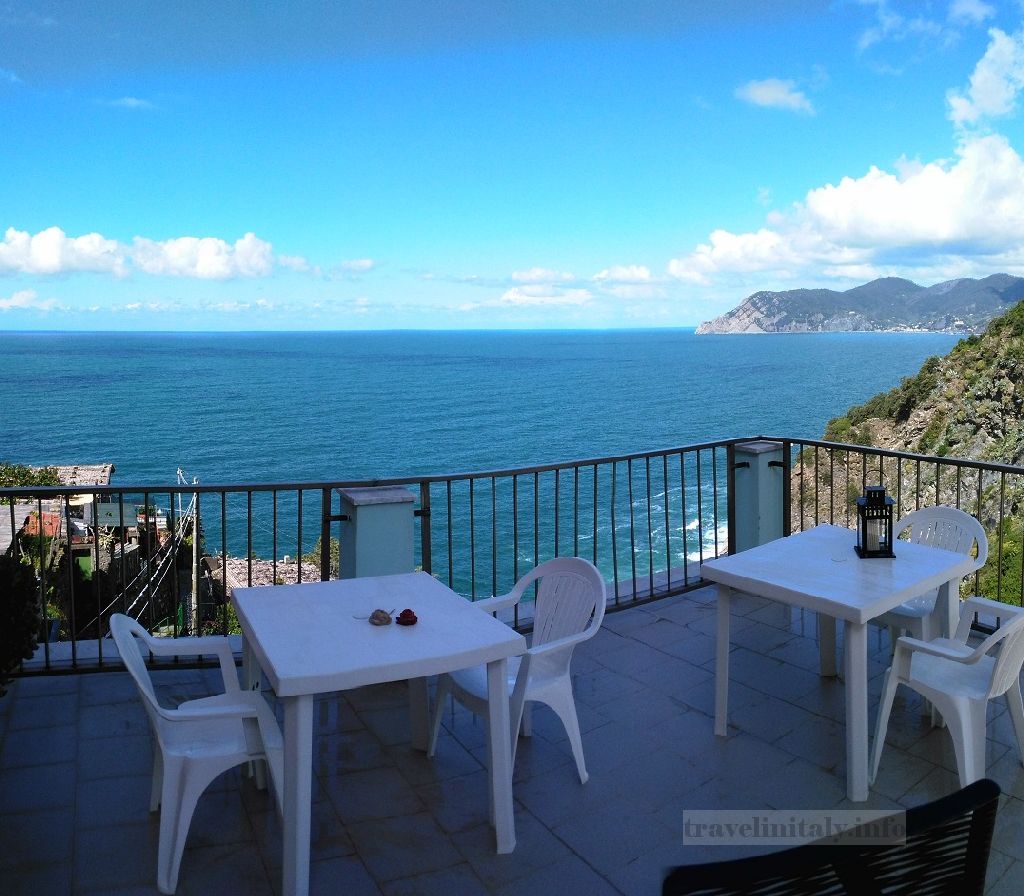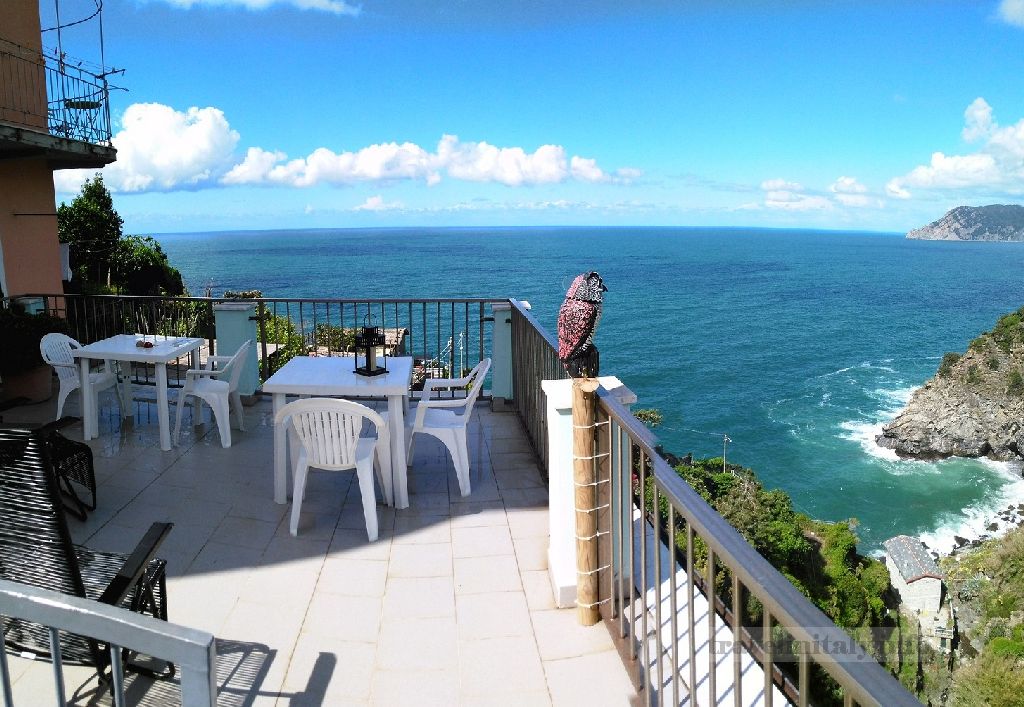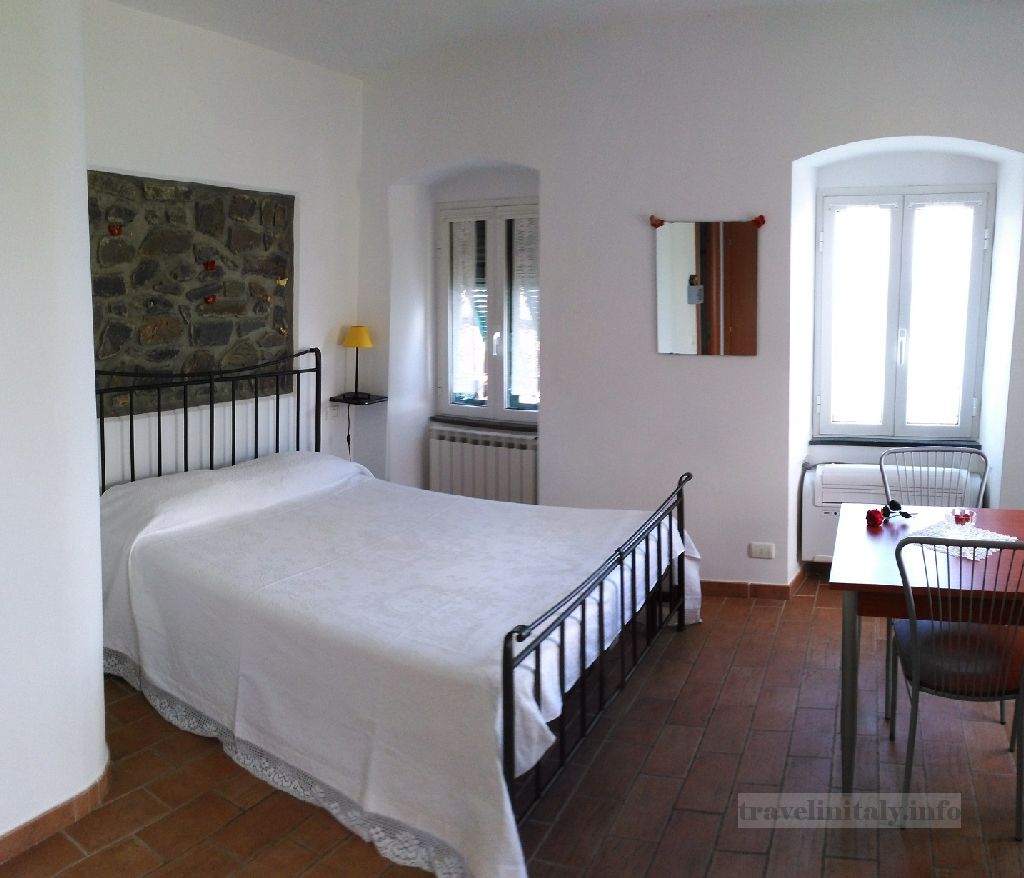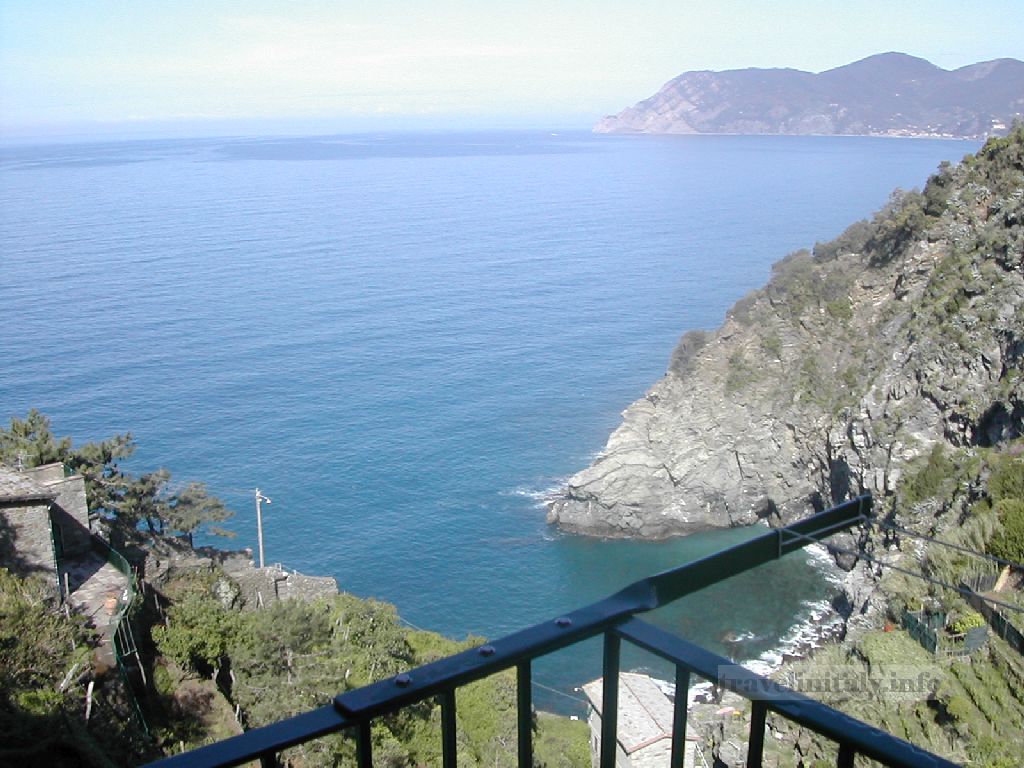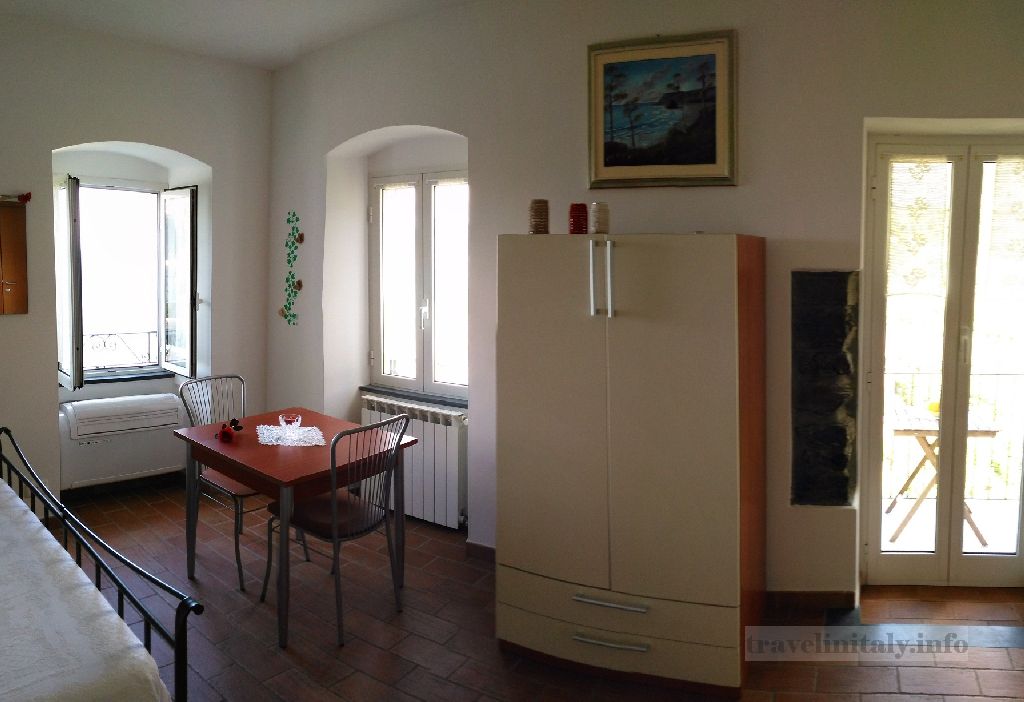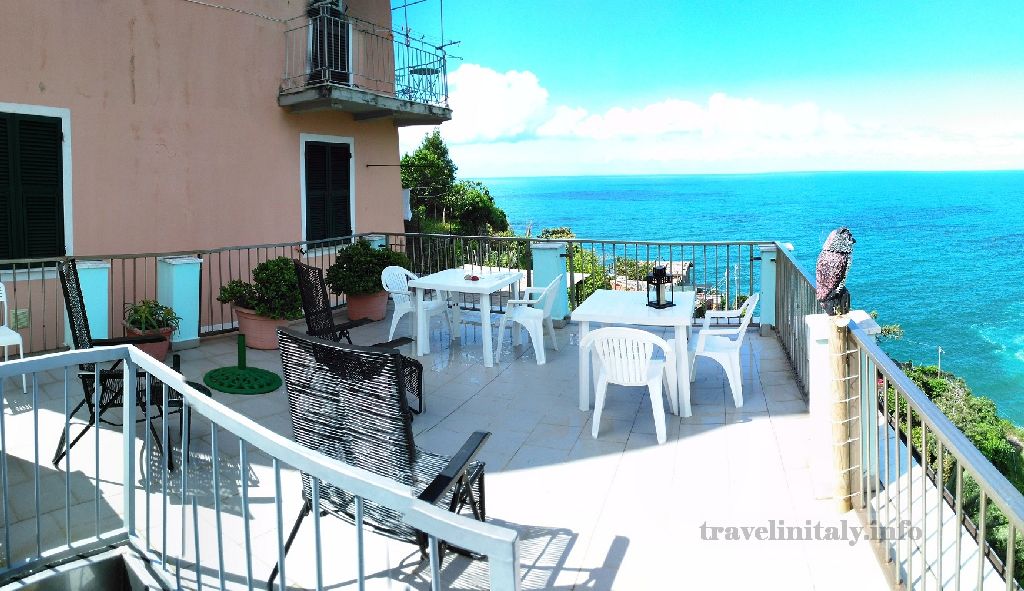 Corniglia is one of our favorite places in Liguria. It's the smallest one but really amazing. Travelling northward and southward, Corniglia is the third village and the highest: it is placed on a steep promontory, with two exclusive small beaches at its sides. Like the other villages, it is a shining gem along the sea.
The only true way to enjoy the Cinque Terre at it's best is by foot. On the contrary, by foot or by train, otherwise by foot and by boat. The Genoa – La Spezia line stops in all the villages along the coast and the boats make regular shuttle runs between La Spezia, Lerici, Portovenere, Levanto and Sestri Levante. And then by foot, through the Mediterranean bush, between heaven and sea. In fact, the zone of the Cinque Terre is crossed by a knitted mesh of footpaths. The coastal footpath links all five villages, allowing you to be able to hike from the first village to the last village in five hours. Therefore, it could also be ideal to do a single hike or perhaps the more binding along the crest or towards the Sanctuaries: routes or footpaths are numerous, delightful and interesting; they which give a general idea of the area and also offer a brief insight into its exceptional cultural and natural beauty.
In our section Routes for fotographers you can see our pictures from Corniglia and Cinque Terre!