This complex of wonderful villas is located in an unbelievably beautiful Botanical Garden planted over a 100 years ago, 50 meters away from the sea.There are 12 bungalows, each named after the nearest kind of exotic plant, are literally submersed into an amazingly luxuriant tropical vegetation. Therefore, they are cool and allow a life "al fresco" even at the summer, when is really hot. Since they are a few steps away from the long stretch of fine sandy beach , going for a swim is something you can do easily, on foot, simply wearing your bathing suit and a towel.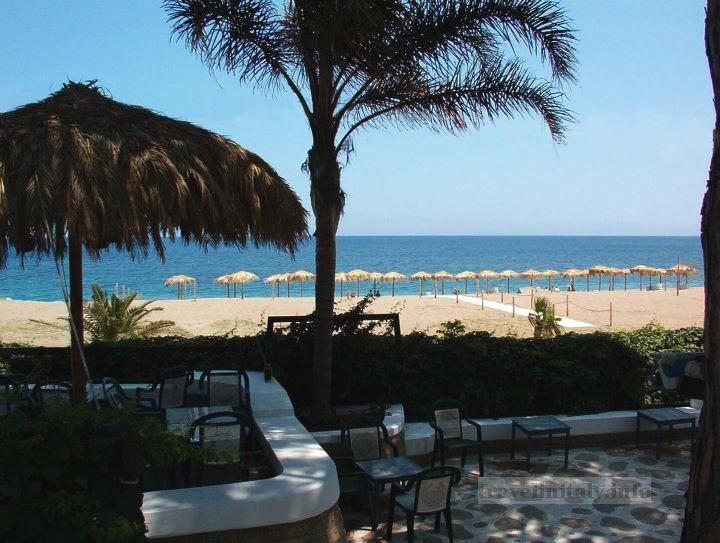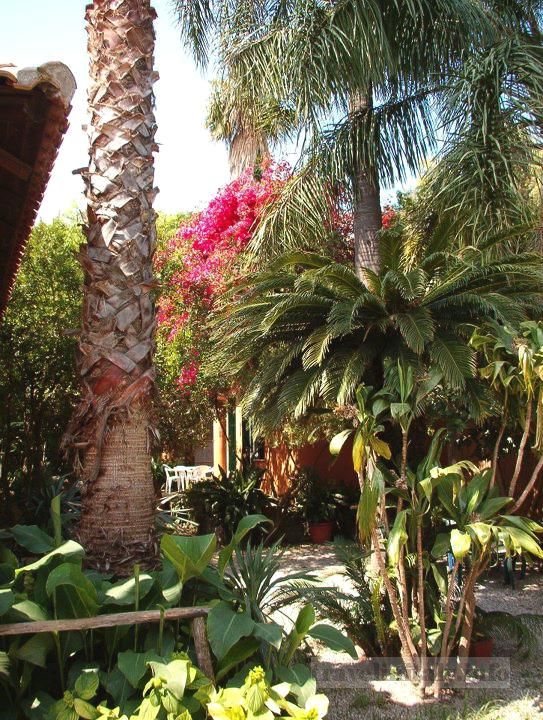 Each property, is self catering and can comfortably accommodate up to 4 + 2 persons; each has a front terrace where the guests can relax, have breakfast, have a candle-lit dinner or simply sit and watch the jungle effect created by the overgrowing vegetation. Inside the houses, there are one main double bedroom with a queen size bed and a built-in wardrobe, one second bedroom with 2 separated single beds and a built-in wardrobe, and 2 more single beds into the lounge, which has also a dining area. The kitchen has stainless steel work top, wooden cabinets and all necessary equipment such as fridge and freezer. The bathroom is with shower. Air conditioning, Telephone linked to switchboard, TV set, safe and free Wi Fi internet. Parasols and sun deck chairs and WiFi zone are available to our guests on our private area of the beach.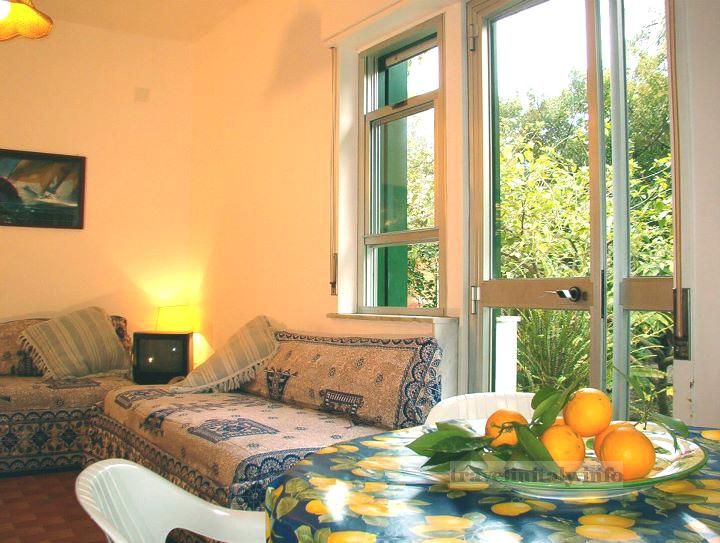 At the reception of the small complex the staff will be eager to provide any kind of information or help useful to ensure you a pleasant and relaxing holiday. At the office you will be able to rent vehicles or boats, book excursions and restaurants or simply stop for a nice chat. You will find not only a delightful place to rent lovely holiday homes, but also a warm and friendly environment, where people will always do their best to introduce you to all this beautiful and varied country has to offer.
Period:

01/01 – 08/04

28/10 – 31/12

08/04 – 03/06

07/10 – 28/10

03/06 – 17/06

23/09 – 07/10

17/06 – 01/07

09/09- 23/09


01/07 – 05/08
26/08 – 09/09

05/08 – 26/08

---

Prices
280 €
350 €
480 €
560 €
780 €
960 €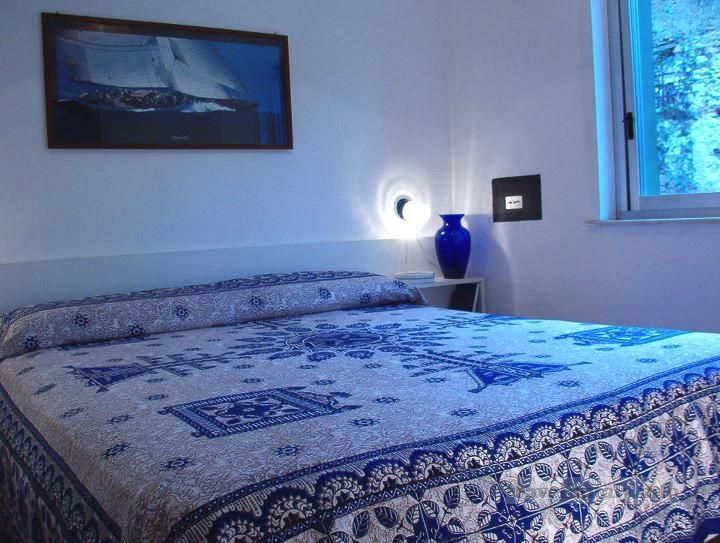 General info :
Number of rooms: 5

Living room

Bathroom, shower

Kitchen

Veranda

2 bedrooms

Communal garden

Bedding: 6
1 double bed
2 twin / single
2 twin / single in the livingroom
Location:

Airport of Catania Km 150

Positioning: North-East

Altitude: at sea level

Airport of Palermo Km 180

Distance from the beach m. 50

Shops / supermarket m. 400

Train station Km 3

Center town m. 400

Children:

Children welcome

Baby-sitting available upon request

Beach suitable for children

High chair available
Cot available
Inside specs :
Kitchen:

stailess steel work top

Cooking utensils

Microwave

4 gas burners

Freezer

Refrigerator

Bathroom:
1 Bathroom with Shower
Multimedia:

Television

Cable / satellite TV

Telephone linked to switchboard

FREE Internet – Wifi

Comforts :

Air conditioning

Heating

Bed Linen available upon request

Safe box

Comunal washing machine

Outside specs :
Garden:

Park of m² 5000

Botanical Garden

Garden forniture

Sunbeds

Barbecue

Private Beach:

Free access only to our guests

Area: 1500m²

Lifeguard

Daily cleaning

Parasols & Sunbeds

FREE WiFi zone

Facilities:
Reception:

Qualified staff

Multi-lingual staff

Switchboard

Internet point

Tourist information

Excursion booking

Rent:

Car

Transfer from / to airports

Motorboat

Sailyacht

Watercraft

Bicycle

Scooter

Sports/Excursions:

Diving Center m. 50

Paragliding

Parafly

Tennis m. 300

Beach Volley

Ping Pong

Riding Km. 3.5

Guided tours

Connections to Aeolian Islands

Food and fun:
Restaurant – Pizzeria
Bar – ice cream
Disco nightclub
Other:
Pets:
Accepted by previous arrangement
Healthy and well-behaved pets !
Extra for additional cleaning required
Car:
Recommended – not essential
Private parking inside