Discover the beauty of the film "Under the Tuscan sun"
This is a beautiful guest farmhouse, a holiday home situated near Cortona in Tuscany. This small village became famous after the movie "Under the Tuscan sun"and attracts tourists from all aover the world.
The  house is typical for that region and you can feel the real spirit of Tuscany. There is a beautiful terrace and free WiFi . You can relax by the outdoor pool in the garden to the end of October and use the barbecue outside. Free private parking is available.
The kitchen is equipped with a dishwasher and an oven, as well as a coffee machine and a kettle. A flat-screen TV is featured. There is a private bathroom with a bath or shower.
Cortona is very close to the house, Siena is 49 km from the house, while Perugia is 44 km away. All the major medieval towns like Montepulciano, Pienza and Montalcino are very close to the house.
The price of that monolocale is 58 euro per night.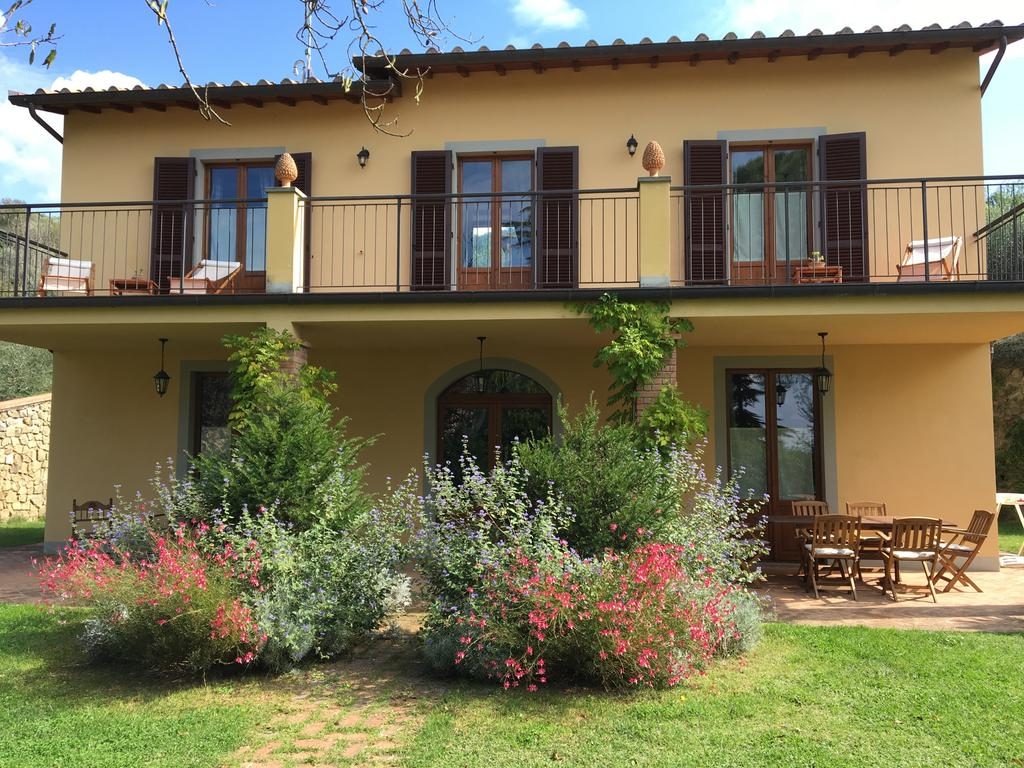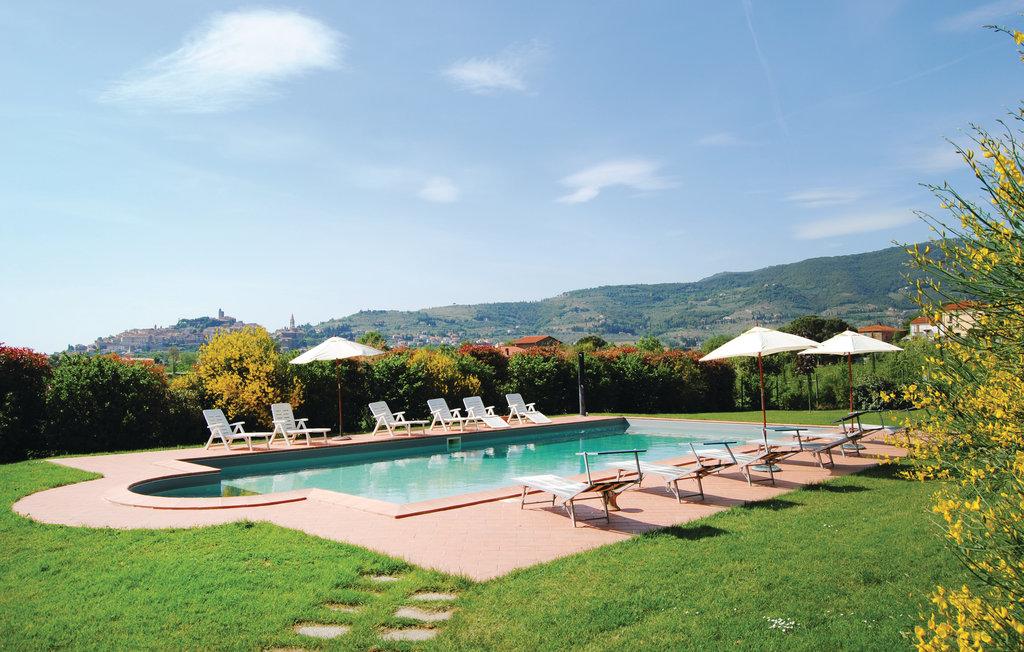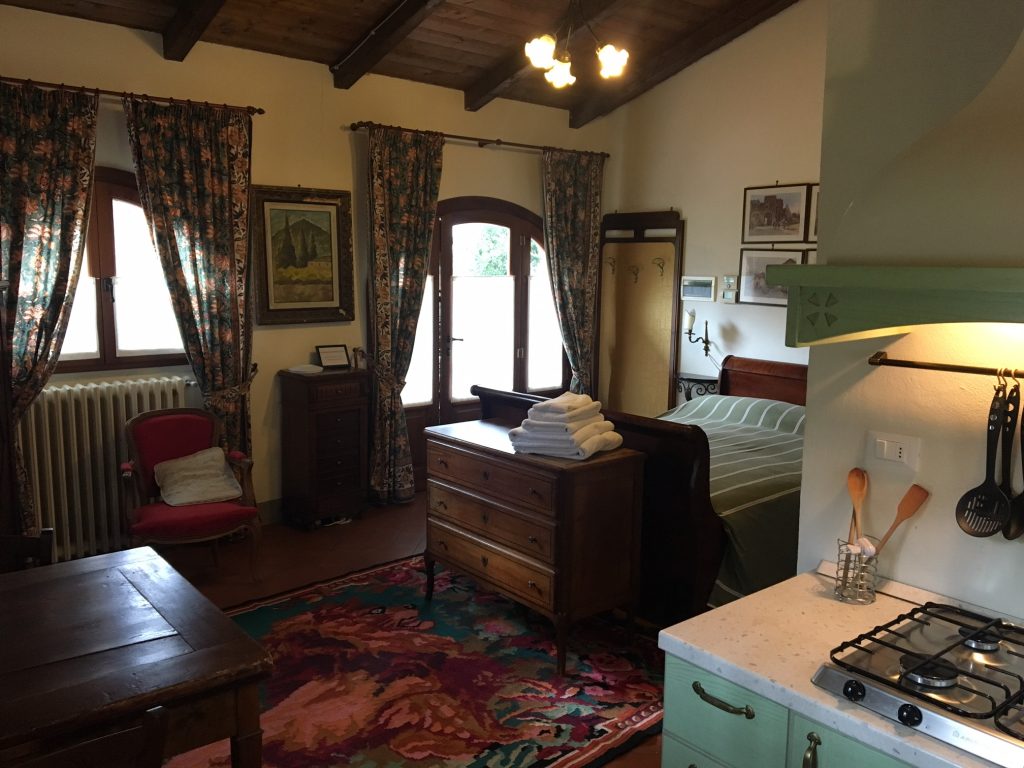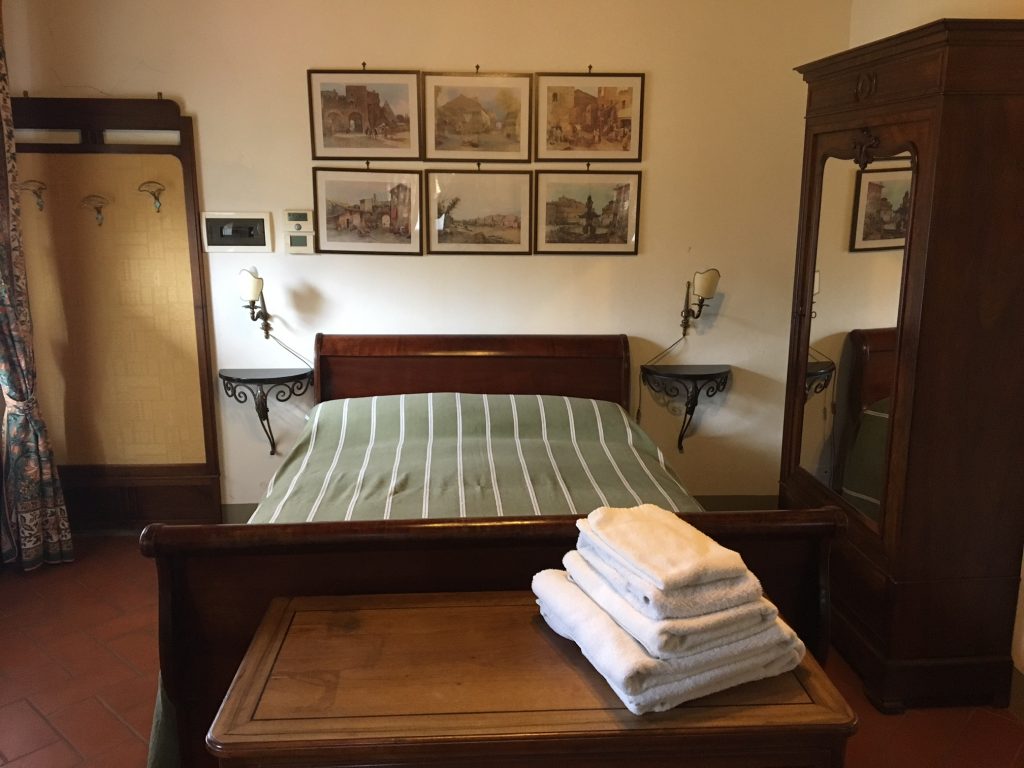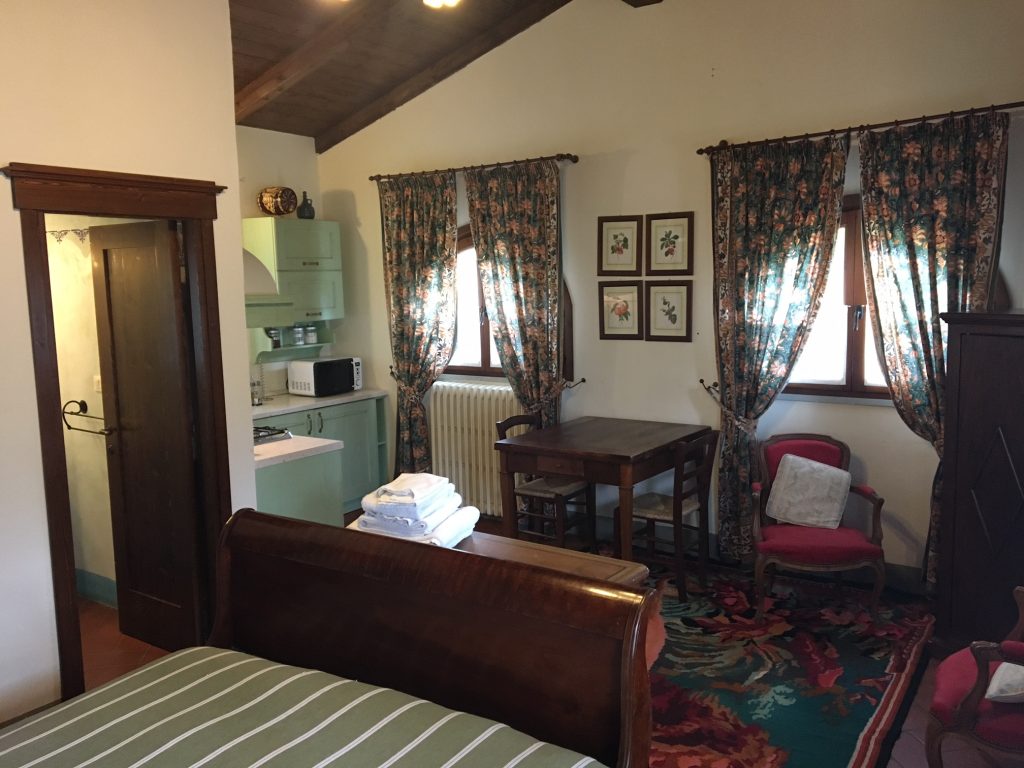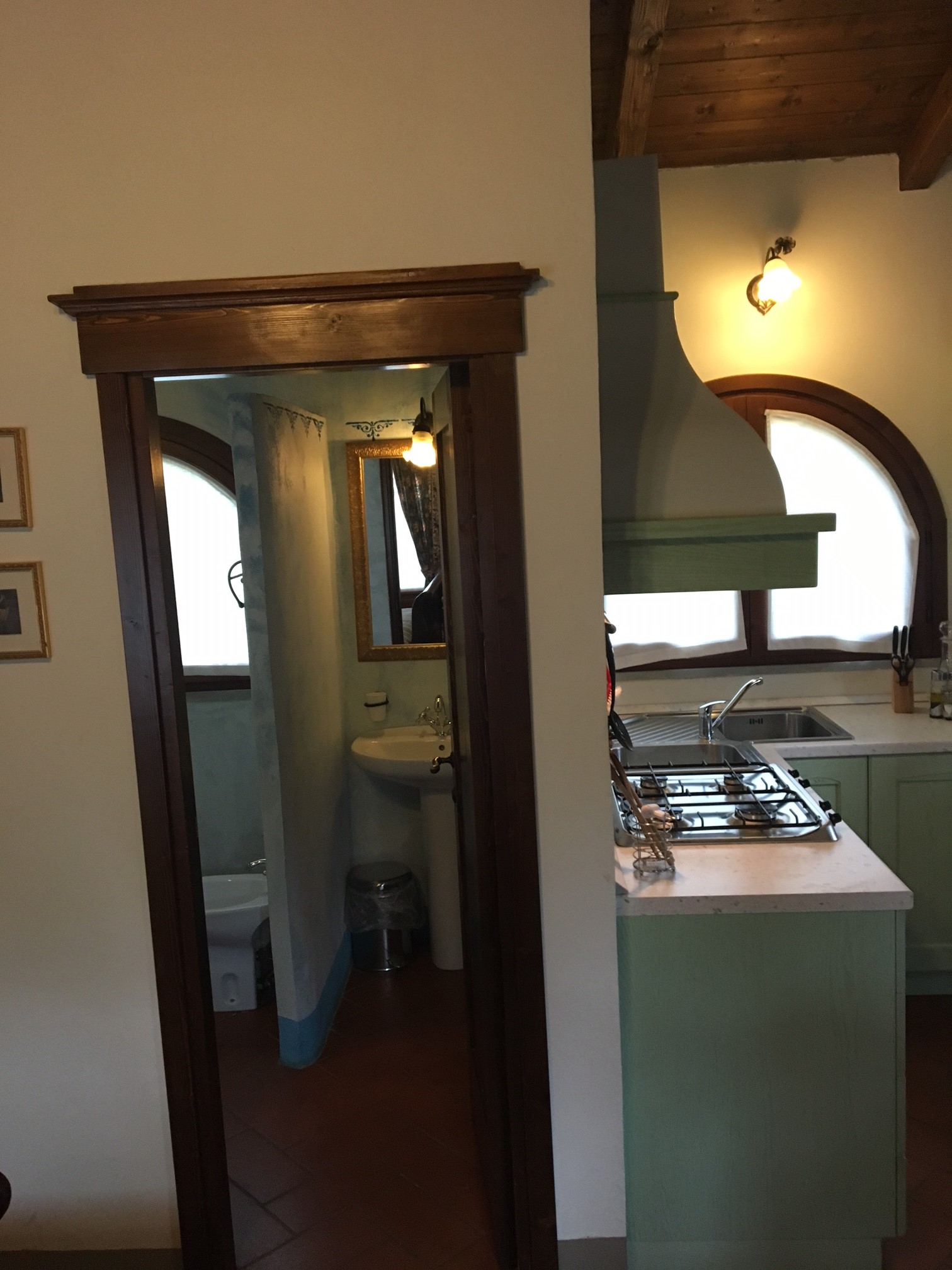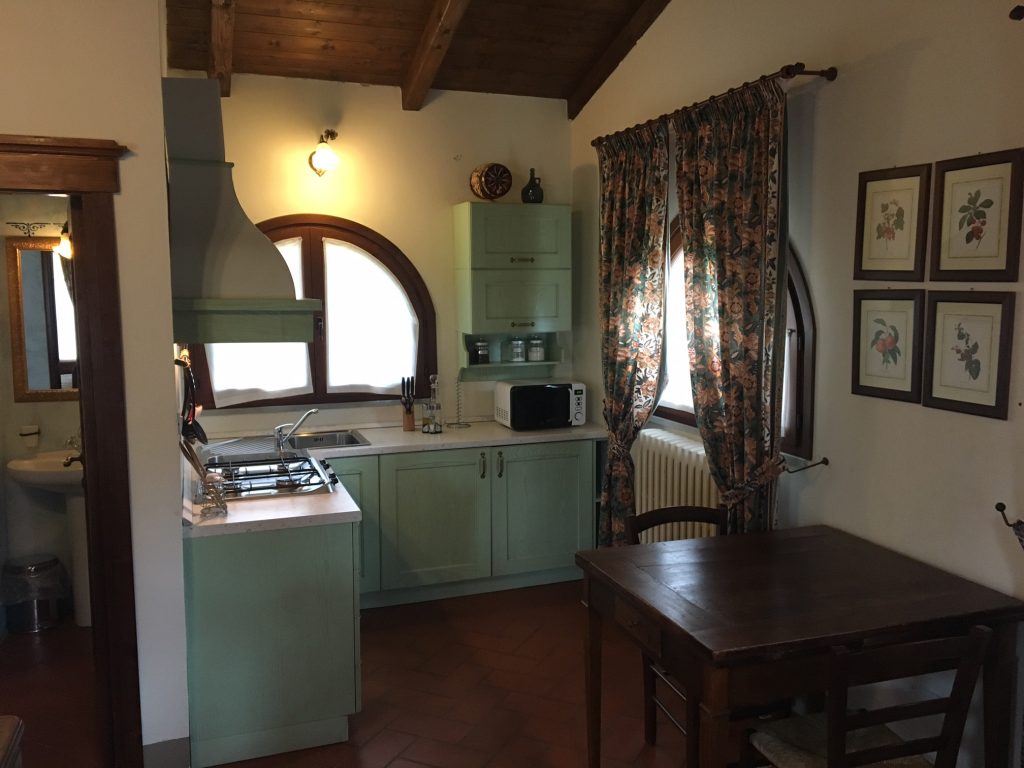 Cortona is located in eastern Tuscany, near to the border of Umbria and only 20 minutes from Lake Trasimeno. The town is situated on a hill (500 metres above sea level), where you can enjoy a unique and amazing view of the Val di Chiana. We can definitely consider Cortona as a strategic base from where to explore Tuscany and Umbria, and where you should spend at least a couple of days as part of your itinerary. Its location, near to Montepulciano (32 Km), Pienza (45 Km), Arezzo (28 km), Siena (72 km), Orvieto (95Km), San Gimignano (117 km) | and Umbria; Lake Trasimeno (15 Km), Perugia (45 km), Assisi (70 km) and Orvieto (96 km) makes it the perfect base from which to explore some of the most impressive sights and attractions of history and from where famous personalities have become successful in the world.